During his 25 years of practice, Attorney Jeff Sokol has gained a wide range of legal and technical experience protecting the creativity, ingenuity and financial interests of his clients. His practice includes a wide range of intellectual property (IP) including, patents, design patents, trademarks, copyrights, trade secrets, and includes both prosecution and litigation matters. His breadth of experience enables him to identify and more fully protect his client's IP assets. His experience in both prosecution and litigation, and diverse IP background, give Jeff a unique and beneficial perspective to identify and properly protect IP assets. Jeff Sokol was born in Milford, Connecticut, raised in San Francisco California, and attended high school in the Chicago suburbs. After obtaining his Bachelor of Science degree from University of Illinois, Jeff worked for 4 years in project management for Sargent & Lundy Engineers in Illinois on the design and construction of the Byron and Braidwood nuclear power plants and obtained his Professional Engineering license. After the power plants went online, he attended the University of Wisconsin Law School, and began his IP legal career.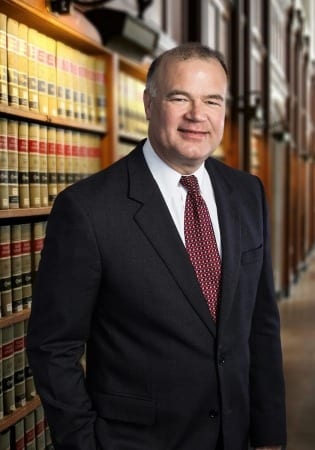 Attorney Jeff Sokol has obtained over 130 U.S. Patents for a wide range of technologies including robotic systems, medical devices, information systems, automated machinery, communications technology, automotive, railroad, farm, construction equipment, and various home and recreational products. His success rate in obtaining patent protection exceeds 95%, and these patents protect the income streams of many commercially successful products. Jeff prides himself in his technical and legal ability to identify, accurately describe and claim core product feature(s) in original patent applications to ensure future income streams are protected against competitors.
Jeff prepares patent applications to achieve "first office action allowances" that maximize doctrine of equivalents protection and minimized design around efforts by competitors. Divisional and continuation applications are used to obtain alternate patent protection. Jeff has obtained patent protection for products that sell for $100,000 to $1,000,000 of dollars annually.
Jeff has successfully obtained hundreds of federal trademark registrations, many of which had or have since achieved considerable fame and goodwill. Many registrations were obtained over initial objections by the Trademark Examiners, or via opposition and cancellation proceedings by competitors. Jeff is well versed in trademark matters involving descriptiveness, secondary meaning and likelihood of confusion, and has obtained registrations for product configurations and packaging trade dress.
Jeff has wide breadth of IP litigation experience and successes. He has litigated over 20 cases that span the gamut of IP, including patent, design patent, trademark and copyright infringement, product configuration and packaging trade dress infringement, trade secret misappropriation, unfair competition, conversion and breach of contract. He prides himself on his ability to effectively and economically represent clients in IP matters involving disputes involving about $1,000,000 to $4,000,000 in damages. He has obtained favorable jury trial verdicts for his clients in patent, design patent and product configuration trade dress cases.
Jeff has IP teaching experience as he served as an adjunct professor of law at Marquette University Law School in Milwaukee from 1997 to 2000, teaching courses in trademark prosecution and litigation. He has also given numerous IP presentations throughout Wisconsin at state bar functions.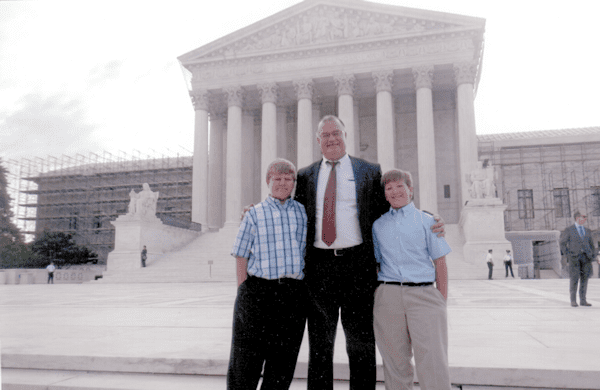 Jeff is active in his community as he has served as a commissioner on the planning commissions for the Village of Mokena, Illinois and Cities of South Milwaukee and Oak Creek, Wisconsin. He has also coached his sons' Little League baseball teams and was a leader for their Cub Scout den, as well as serving on a variety of committees for his church.
Jeff is admitted to practice before the U.S. Patent and Trademark Office, United States Supreme Court, Court of Appeals for the Federal Circuit, U.S. District Courts for the Northern District of Illinois and Eastern and Western Districts of Wisconsin, and state courts of Illinois and Wisconsin. He is a member of the Milwaukee Bar Associations (past IP subcommittee chairman), Wisconsin Intellectual Property Law Association (past president), Wisconsin Bar Association, and American Bar Association.
Mr. Sokol received his B.S. degree in engineering from the University of Illinois (Champaign-Urbana, 1983), an MBA (finance) degree from Loyola University of Chicago (1989) and a J.D. degree from the University of Wisconsin-(Madison, 1990).